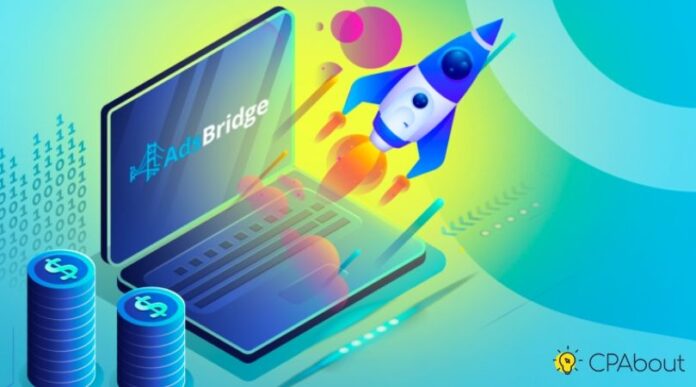 AdsBridge is a reliable tracking solution for affiliates and all those, who want to join the field of affiliate marketing. The team of developers of this product has surprised users by unlocking the potential of their creation by implementing new features and improving existing ones. Thanks to the planned progress and a powerful technical base, the tracker has become even more perfect.
WHAT'S ON THE MENU TODAY: Fresh and juicy dozen of AdsBridge features
ITEMS TO MIX WITH: It can be mixed with campaigns, offers, and landing pages
Are you ready? Then let's go!
MONETIZE YOUR TRAFFIC AND SAVE TIME
"Smart Offers" in-house smartlinks
The combination of the Tracker and SmartLink is more than powerful! The AdsBridge is proud of the fact that this functionality allows you to squeeze the maximum out of traffic in the most automated way.
Why do you have to use smart links? The thing is they provide a high level of conversion, increased revenues, as well as save time on setting up campaigns. For your convenience, we have collected all smart links in Offers Market. Click HERE if you are really interested.
Traffic Monetization
One-click separates you from auto-distributing traffic to offers that actually convert it. By using traffic monetization, you will forget about manually configuring and testing bundles, searching for offers on partner sites, and selecting conditions. Monetize traffic at the click of a mouse! You can find out more about this feature here.
USE ONLY UP-TO-DATE SOLUTIONS
Organic tracking
In the case of traffic sources such as Facebook, Google Ads, and MyTarget, traditional tracking solutions may not work for mass campaigns. AdsBridge has made sure that you track organic traffic from your landing pages without additional redirects, as well as without giving up on TDS. Pour the traffic, expand it, conduct A/B tests, and keep track of statistics!
Anti-fraud solutions
We want to invite the improved bot filtering feature to the studio! Anti-fraud is an ultra-accurate detector of fraudulent sessions, clicks, and conversions based on 10 metrics. With this functionality, you can configure the bot filter more thoroughly, identify a "problematic" traffic source in a timely manner, and save your budget.
Proxy tracking
AdsBridge allows you to easily track proxy traffic and redirect it to alternative funnels. This precautionary measure will protect your offers from fraudsters or curious visitors.
CUSTOMIZE STATS
Multi-currency support
Working with multi-currency offers is a real headache! To avoid confusion in statistics, AdsBridge has developed a feature that allows you to select the currency for each offer. The unique tracker converts it and then displays it in the statistics in the currency you selected.
Updating conversions
If conversions come with incorrect payouts, the statistics displayed will become incorrect. However, thanks to the functionality that involves editing payments for conversions you can adjust the status and save your nerves!
Reporting on 20 parameters
In the case of AdsBridge, you can evaluate the advantages of super-detailed reporting, which no other tracker will offer you! Combine data into a single table, break it down by 20 parameters, and compare indicators on the fly.
FEEL COMFORTABLE
Notes
In order to avoid missing anything important in the tracking process, add virtual sticky notes to offers, landing pages, campaigns, partners, and traffic sources. This is as convenient as possible, which makes your work productive and structured. Try it yourself!
Auto-optimization of paths within distribution rules
Are you still working hard to optimize your campaigns manually? This is a solution from the previous century! AdsBridge offers to make them as effective and money-saving as possible automatically. You don't need to process and analyze a lot of stats because the tracker will do all the work on your behalf!
The built-in landing page editor
When you need to take action every second, there is nothing better than a landing page editor. Create unique items and designs yourself or use any of the ready-made templates. Thanks to the built-in HTML editor, you can upload your code to the system and make a profit from a new advertising campaign. And if you want to pour the traffic on the mob, we will adapt your landing pages!
Does it sound really tasty for you? And this is just the Top-12 of the tracker features! There are many other benefits that will play a key role in the development of your business.
May the unlimited power of conversion be with you!