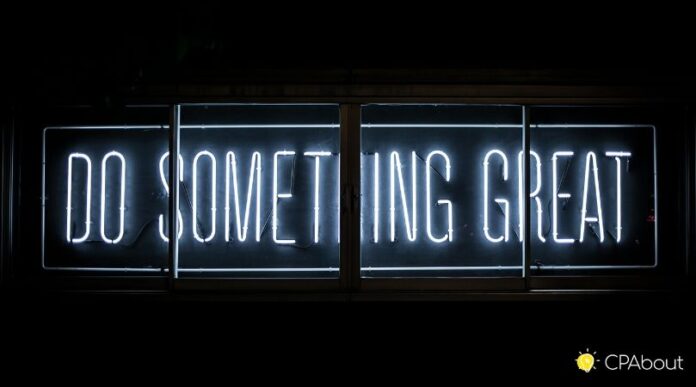 Key moments to pay attention to, and how not to lose all your money in a matter of seconds.
Many people use "how to make money" and "how to create your own business online" queries in the Google search engine. However, affiliate marketing is still one of the most profitable niches. The earning model is actually quite simple, but if you make an effort and can create a proper advertising campaign, you will earn a lot of money in a matter of no time. In this article, we are going to give you a detailed explanation about the field of affiliate marketing and will share the key moments to pay attention to for the beginners.
What is affiliate marketing?
If you have always thought that affiliate marketing is the process of communication with the customer when you need to convince them to buy your product, you are wrong because this type of work has nothing in common with the conventional call centers! The basic idea of the affiliate marketing is to bring a customer, who's ready to make a purchase to the website of your client. In fact, one needs to use various methods by working with direct advertisers or through a partner platform. The biggest responsibility for you is to set up an advertising campaign in the right way.
The success of your campaign depends primarily on the following elements:
Skills in the field of advertising campaign setting and launching.
The ability to process a huge amount of information;
The ability to perform similar and routine actions.
Each and every person in this world can try themselves in this lucrative field, but only a few of them will be able to continue after the first failure. You need to remember that it's quite normal to learn from mistakes and improve your skills.
Kindly note that only a few people can boast significant experience in the field of affiliate marketing.
In order to get a huge advantage in this field, one needs to possess the basic marketing skills and know how to work with targeted advertising in popular social networks, as well as the skills of a copywriter and designer, and a lot of other more complex skills (parsing, cloaking, etc.).
Useful tips to get started in the field of partner marketing
In the beginning, you need to understand the terminology and abbreviations, although this process will take a lot of time, you will be really able to answer any questions. By using special dictionaries for the affiliate marketing, you will be able to understand specific texts, articles (cases), and will be able to enjoy the process of communication with other participants. In addition, it's highly recommended to study the basics of marketing, which involve product promotion, writing selling texts, and understanding the needs and desires of your target audience.
You don't need to be afraid to spend your money at the initial stage, because it will undoubtedly contribute to your development! Only when you are able to perform the market analysis of the offer, understand the target audience and perform split tests, you will be able to make right conclusions and to steer investments in the right direction. P. S. The most experienced players in the field recommend spending some money to perform continuity tests at the initial stage. By doing so, you will be able to save a lot of money in the future.
If we talk about the number of initial investments, it's worth noting that everything is very individual and depends only on your skills. In the "The set of tools for affiliate marketing" we offered you easy to understand charts and made a detailed review of the rates for services, which can be useful in the field of affiliate marketing. The minimum cost of additional tools:
Tracker: from 29$
Spy service: from 38$
Creative content: free
Domains and hosting: from 0.34$/1.82$
Landing pages: from 3.5$;
Read forums and blogs, watch videos, and never ignore sources in English! All over the CIS, Telegram chats and partner channels became extremely popular. Publishers use these channels to share their life experiences. In addition, there is a lot of useful information and you can get a detailed answer to your question unless you ask about "What can I do to earn $1,000,000?" because people don't really like to share their unique money earning models. You can easily ask competent questions based on the previously studied information about affiliate marketing.
Keep in mind that copying other people's cases is irrelevant and not really smart; however, you can certainly get an idea from there (creative approach, the audience, and funnels). The key rule is not to copy everything at once. You need to remember that these models and cases were squeezed out before you. There's nothing left for you, so you need to create something new.
What traffic sources should one pay attention to in 2020?
The most profitable source of traffic is the one that covers all the countries in the world. Our key goal is to cover as much of Central Asia as possible. These days we can use Facebook, Telegram, Youtube, and various apps. By having wide geography, you are more likely to get higher conversions.
Make bold decisions and don't be afraid to experiment with traffic sources. Try yourself in social networks (Tik Tok, Instagram), pushes, teasers… Who knows, maybe you will really like these fields and will discover more potential. However, try to avoid spending all your time on sources that need a lot of experience and knowledge, such as Google Ads and LinkedIn. The key is that you need a lot of insight information, which can't be found even in specific affiliate marketing courses.
Never work with the depleted sources. You need to know that offers in such overused sources as Vkontakte, Odnoklassniki, and other similar projects haven't been profitable for a long time. In addition, if they are limited to one geographical market, you will decrease your profits with your own hands. Such an approach is a direct road to the minimum level of profits.
Read more about affiliate marketing trends in 2020 in our new article
Key information about the verticals
Any product offered in the affiliate program belongs to one of the key categories or so-called verticals. There are the following verticals in the market:
Adult (Games) – this is vertical for adults; it includes cams and games.
Dating (gay dating, mainstream) – this is a vertical based on registration on dating sites.
Gambling – this is all about casinos and gambling.
Betting – this vertical includes bets and deposits.
Apps – this is where users install mobile apps.
e-commerce – this is all about selling of goods (clothing, electronics).
Cryptocurrency – this is where you can get some fee for contribution to the world of cryptocurrency.
Conclusion
Work with your affiliate manager to get the most relevant information about trends, what works now and what doesn't work, and the best regions to start with. New cases and the market change so rapidly that you need to stay updated every moment of time. Get familiar with reviews of the affiliate platforms, compare them, and you will find all the necessary tools and affiliate programs for further cooperation.