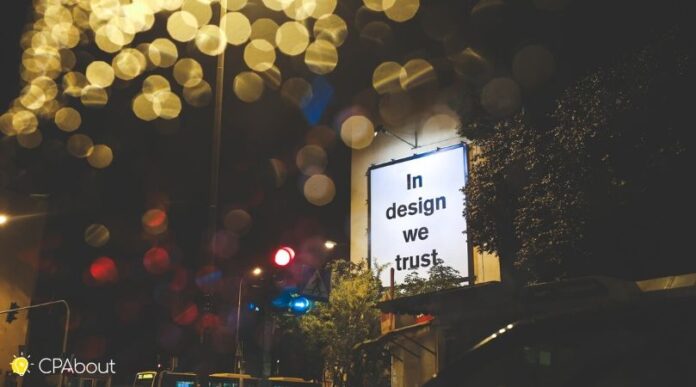 That's the question! This phrase comes to the mind of any person, ho noticed tempting creatives. But how to attract the attention of the target audience, keep it, and achieve great results without leaving competitors a chance?
Are we reading to the end or are we just going to sit there without leads? 🙂
Creatives in the world of affiliate marketing are advertising materials (images, banners, videos) that are necessary to promote advertisers' services and products.

The main goal of any creative is to attract as many quality visitors as possible at a certain cost on the target web-portal.
Main parameters of the creatives:
Shape and form
Pay attention to the technical requirements when drafting a creative. You need to provide quality and correct cropping. Any advertising platform consists of suggestions about "what should be the image for high-quality display":
format (PNG, JPEG, GIF, SVG)
size (maximum or minimum resolution in pixels)
the weight of the file
Another fact is that each social network has its own requirements for image size. It's better to place content within a service so that the creative is not a black sheep with a different size against the background of others:
Instagram
Post: 1080 × 1080 px
Stories: 1080 × 1920 px
Profile: at least 110 × 110 px
YouTube
Image over video: 1280 × 720 px
Cover art: 2560 × 1440 px
Profile: 800 × 800 px
Facebook
Image to external links: 500 × 261 px
Post: 1200 × 630 px
Cover: 820 × 312 px
Profile: 170 × 170 px
Twitter
Tweet: 1024 × 512 px
Cover: 1500 × 500 px
Profile: 400 × 400 px
Pinterest
Pin: 735 x 1102 px
Profile: 165 x 165 px
Changing the original image size may result in a fuzzy structure and loss of quality. Select or design a creative specifically for the required size!
Content
Try not to make a high number of elements on your banner. Everything should be in moderation, then you will take care of the users and they will reciprocate with clicks, and views.
Timely analysis of user actions makes it possible to place banners in those parts of the site that attract the most attention (use "heat maps").
As statistics show, the attitude to banner ads is very loyal, in comparison with other types (however, animated and flashing creatives can only cause irritation)
Design
Of course, the main role in the perception of banner ads is played by the eyes. Each person perceives a particular creative in their own way, everyone has different tastes and certainly different perception of color, text, and so on. But at the same time, we need to be able to adapt not to one, but to keep in mind the preferences of any of the target audience.
It's not hard to guess that color plays a big role in creativity. The main rule is to play on the contrast of others not to frighten, but to cause positive emotions and attract clicks;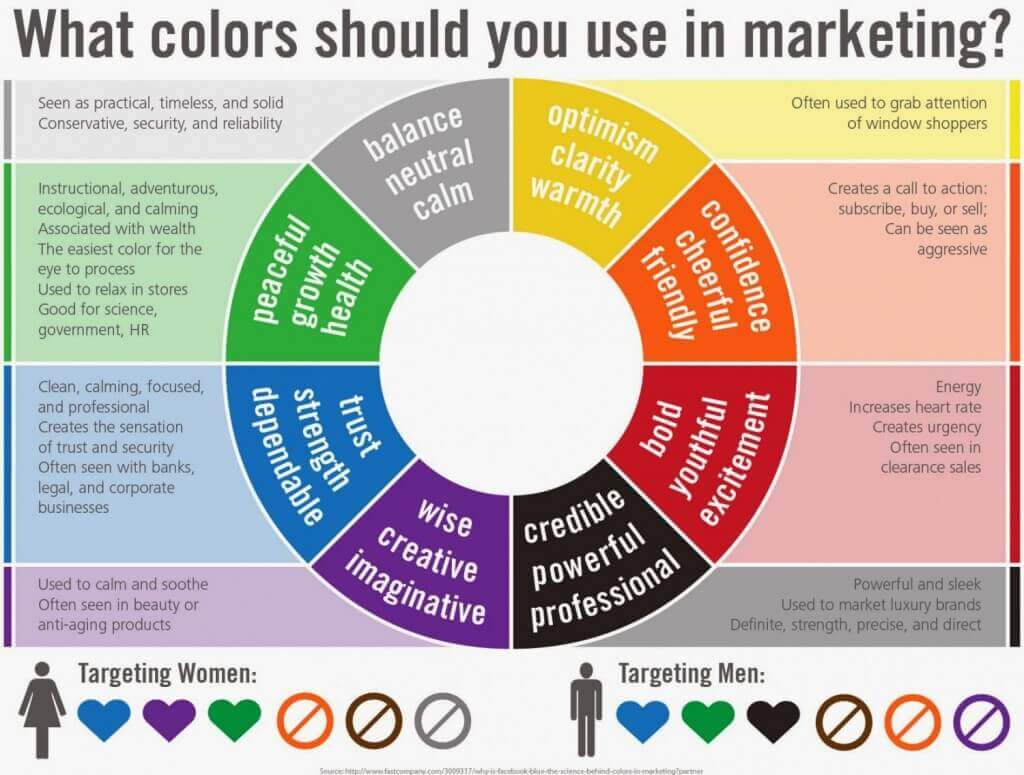 The presence of a button is one of the most powerful calls to action. Pay attention to your phone, are there buttons with sharp corners? No! It happens because sharp corners cause a person to be dangerous. In addition, the button can be supplemented with text with a compelling call to action.
Use only key information and a limited number of characters (about 10 words), because according to research, the user spends less than 0.2 seconds per view. All banners have to correspond to these criteria. One glance at the text should be enough to catch the purpose of your creative. P. S. Choose a legible font and check the spelling.
However, as in the case with any type of advertising, banners also have their own problems
Banner blindness
It just happens that our eyes and perception are increasingly losing sight of the area of the site where the banner is placed. Solution: Create "delicious advertising content" with novelty, so that it attracts even the most indifferent users.
Random clicks
Another problem when starting a campaign is the fact that one has to pay a lot for those making accidental clicks. Yes, this is partly true, but it primarily concerns traffic from mobile apps.
Fortunately, you can successfully fight it by reducing it to a minimum. If your targeting settings allow you to target your audience accurately enough, the amount of "random" traffic will be insignificant.
Misleading
This is the name given to images that misinform or provoke users. Using non-existent discounts and promotions, models that are not involved in working with the product and so on… All of them are misleading to the target audience.
Copyright
If you use someone else's image in your work, you automatically violate copyright. Therefore, to avoid further problems, we recommend that you just use paid or free stock sites with a huge number of images for every taste.
Examples of paid stocks
The main advantages of paid images are the following:
maximum quality of the creative
accessible format
original and not hackneyed images
Free resources also give you access to a fairly large number of images, and downloading without registration will not bring additional difficulties. We recommend the following free stocks:
Processing creatives
It's obvious that the best package of products for creatives is provided by Adobe:
The above services have a lot of tools that could solve the entire range of tasks of a professional designer. A more budget friendly alternative can be found in online editors with everything you need for a selling creative:
Canva – fast photo processing, cropping, editing, hundreds of filters and fonts + ready-made examples.
Crello – a great tool for creating bright images and animations, use templates and make cool designs in a couple of minutes.
Iloveimg – allows you to compress an image, resize it, crop it, and convert it to JPG format.
Conclusion
Set the right goals for your campaign, plan your launch carefully, analyze the results, and you will make sure that creatives will not leave your target audience indifferent. Remember that the creative must convey the right message, and it doesn't matter who created it… it can be made as by a professional, as well as by a newbie!