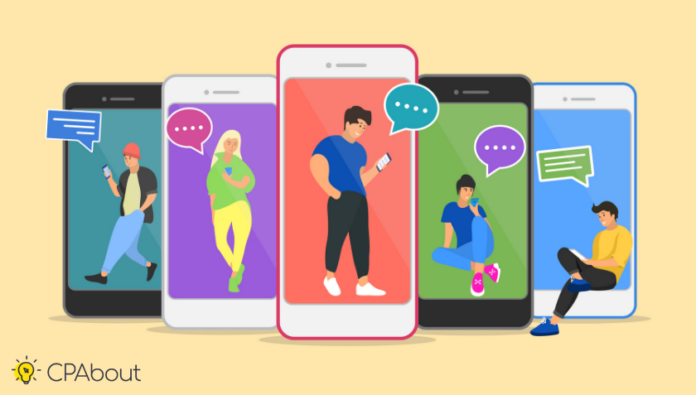 Mobile apps as traffic source is the trend of 2020 among affiliates. This traffic source is very popular in dating, gambling, crypto and nutra verticals. What are the main features and popular methods of work with mobile apps you know? We've faced all points below:
Advantages of using mobile apps in affiliate marketing
Long-term communication with user
Working with apps you don't have to worry that users close tabs and leave the website. All these moments are impossible after the app's installation because it appears on the main screen and reminds the user all the time. Moreover, Push ads give additional channels for communication with users – promotions, bonuses, special offers. It will help to increase CR with free leads.
Users' loyalty
Apps presented in official stores have a higher trust level in comparison with one-page websites. Also advertising in the applications gives better results than working with direct offers. You get better CR and other parameters. However don't forget about additional action – download of application which is also very important and is one of the key moments in working with that kind of traffic.
Wide range of traffic sources
Among popular Facebook and Instagram sources there are other ways to run traffic from mobile apps – in-app ads, Google Universal App Campaign and push notifications.
Traffic methods:
organic Top position in AppStore and Google Play
First, you can use keywords to set your mobile app in the TOP. This method will help you to get quality leads, but you can hardly influence the amount of requests in the search. It's worth considering all details using keywords in the description to avoid ban.
Another way to gain TOP rank is using fake reviews, ratings, keywords and downloads. After the app gets top position in rating – it's important to remind users about your app using push- notifications. In future users will purchase directly from the app which will make your traffic more valuable.
Facebook and Instagram targeting
In this case you just download your app to Facebook, get approval and run traffic. No need to get to the top listing.
Before using this method you should work on app design. Look at other similar apps, but don't forget about your special details which will stand your app among others. Then download it to Facebook SDK, where you can monitor all actions which users made in your app, in other words you get statistics on all events in Facebook from the application.
Instagram is much easier in promotions: advertising in stories and influencers' accounts are good ways to promote your app.
Placement of targeted advertising in popular chats and channels by using various services which will help to find relevant topic and contact of admins.
Another way – create your Telegram channel and fill it with content, develop, grow the audience and share with subscribers trusted ways to grow income.
Where to get mobile applications?
You can request for apps in the affiliate network you work with, but usually they don't have a wide range of interesting mobile apps. Also you can buy or rent an app from a trusted seller. Among high-rated sellers we can recommend Magicapps which offer applications on different verticals. And the third and most difficult way – developing mobile app, but it's hard, expensive and there is no guarantee that it will be approved by App Store and Google Play.
Our recommendation:
Before starting, make a research of the market among competitives and Top apps in App Store and Google Play.
Pay attention to Geo – we recommend European and Asian markets – they are much profitable for the Dating and Gambling verticals. Use new ways for creatives, work on app's design, don't forget to make research of competitives but avoid copy paste their experience. Only testing will help you to find your profitable traffic source among many variants.