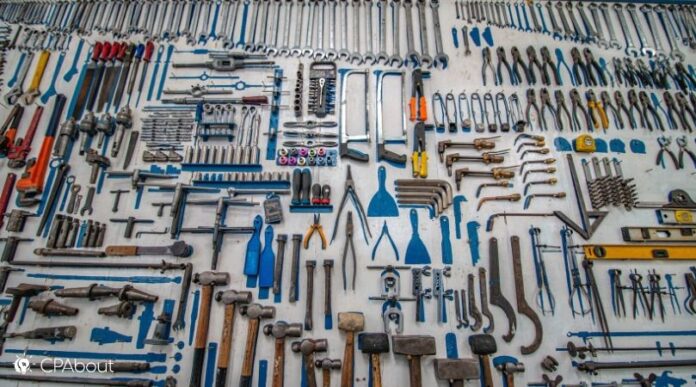 Working with traffic requires high-quality organization and everything you need at hand. Is it worth spending time on a routine search and checking of any useful service (proxies, spikes, domains, trackers)? Definitely not! That's why we have put together a must-have of proven services for you to work in the field of affiliate marketing:
Trackers
It's worth noting that a competent optimization of any campaign is one of the main tasks in affiliate marketing! Analyze your actions and track your statistics by rejecting ineffective sources and campaigns. Test the usability of each of the following, select features, and track your traffic.
AdsBridge is a modern tracker with advanced features, focused on getting the maximum traffic monetization and profit from each click!
Binom is one of the leaders in click processing. The main priorities of the tracker are speed, instant download of reports, and a clear interface.
Peercklick is an excellent tool for evaluating and analyzing traffic. In addition, this tracker has a special SmartFlow technology that allows you to process any amount of data.
Keitaro is a budget tracker with an extensive list of tools for working in arbitration
AdsBridge
Binom
Peercklick
Keitaro
Type
cloud
server
cloud
server
Trial
14 days
30 days
7 days
7 days
Pricing
from $29
From $69
from $42
from $25
Interface
eng/ru
eng/ru
eng/ru
eng/ru
Cloacking
+
+
+
+
Limits
0.07$ / 1.000
overspend ($29)
no limits
0.03$ / 1.000
overspend ($42)
no limits
API
+
+
+
+
Spy-services
These are services that allow you to monitor the work of a competitor, that is, track their funnels, creatives, traffic sources, and preliminary landing pages. These services are perfect for those who are still poorly oriented in the field of independent work and want to assess the activity of a particular funnel, and to study the target audience.
AdPlexity (AdPlexity Adult) is one of the leading tools for monitoring Mobile, Desktop, Native, Push, Ecommerce, Carriers, and API advertising. Track current creatives, traffic sources, and landing pages
Adspy is a multi-functional tool for tracking ads on Facebook and Instagram.
SpyOver is a tool for tracking and analyzing ads in Russian and foreign segments of the web.
AdMobiSpy is a service that monitors and analyzes the situation on mobile devices in detail.
Creatives for campaigns
An unusual and clickable creative is one of the basic conditions for a successful advertising campaign. Turn on your creativity and imagine yourself in the place of your target audience. We will provide you with an arsenal of free services for downloading images and their subsequent processing:
Image processing and design
Canva – fast photo processing, cropping, editing, hundreds of filters and fonts + ready-made examples.
Giphy – online stock with cool gifs.
Crello – a great tool for creating bright images and animations, use templates and make cool designs in a couple of minutes.
Landing page editors
You can use editors for landing pages quickly and without any need to pay for the services of designers.
Functionality
Pricing
Ukit
universal editor aimed at beginners; you can make a variety of types of sites: landing pages, business cards, online stores, content sites
$3,5/month
Tilda
it's great for non-commercial landing pages, it allows you to create an impressive and functional landing page for any business.
Free 1 site
Personal – $8.5
LPGenerator
this editor has everything you need to create a landing page; suitable for professionals
7 days for free /
package from $9
Wix
it's aimed at beginners and has a wide range of features for creating landing pages, business sites and promo pages
from $2/month
Domains and hosting services
Godaddy – is one of the largest domain registrars in the world, also provides a wide range of hosting services; convenient service (suitable for beginners)
Reg.ru – the leader among hosting companies in the Russian market, a large functionality is suitable for both beginners and professionals
gandi.net – international registrar with a free trial period
Namecheap – a popular service for domain names in foreign countries
Pricing
Testing period
Interface
Godaddy
hosting from 3.99$
domains from 1.17$
–
eng/ru
Reg.ru
hosting from 1.82$
domains from 0.34$
14 days
eng
gandi.net
hosting from 3$
domains from 15.6$
10 days
eng
Namecheap
from 8.13$
14 days
eng
– P. S. We are going to expand this selection not to leave you without useful things!