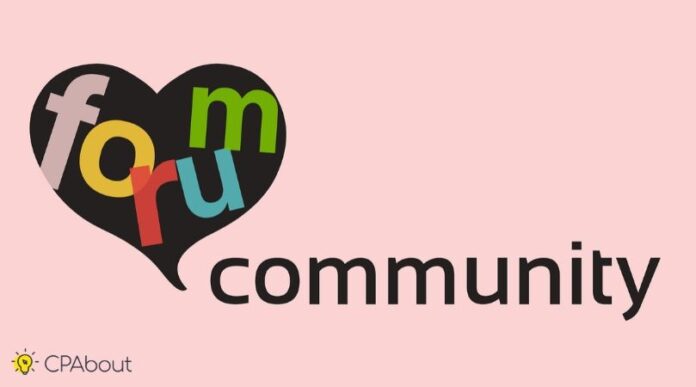 Everyone who is somehow connected with affiliate marketing, just need to keep up with the latest trends and news. But where to find the same relevant information?
Many users will scroll through Google in search of top reviews or insights from opinion leaders, but some reviews may contain distorted information or simply be outdated. This is why we recommend visiting forums and taking part in "real" discussions.
During the discussion, people exchange true stories and reviews of popular marketing tools. In this article, we will share our own experience of working with forums and discuss the most valuable in the arbitration party, where you can always get acquainted with the manuals and cases received firsthand.
Let's start the review of forums with affLIFT – the top solution in terms of informative content! It's owned by Luke Kling from PeerFly, who always advocates the fact that users have to participate in contests and win cool prizes. Winners can get a great discount on certain traffic sources and other affiliate marketing tools. Each tool (service) is discussed in threads, so before you try anything, check out the reviews. Some users claim that affLIFT is a useful guide for creating your first campaign.
Another unique feature of Luke is the fact that he always checks the latest insights and updates for each traffic source, whether it is new or active. This is critical information because media buyers should be aware of the latest niche trends.
This is another great forum! It is safe to say that this resource serves as a platform for sharing the latest insights from the niche of affiliate marketing. A lot of users have appreciated AffiliateFix, because it's free and you can get access to almost any information you need. Personally, we like the fact that we can always learn about popular tools from discussions. Absolutely everything is posted on AffiliateFix: from affiliates and grids to advertisers and third parties.
And now it's time for STM Forum. This is one of the private platforms for affiliates. They say that this forum has the most opinion leaders! Here you can participate in discussions about Facebook, Native Ads, Google Ads, and other traffic sources.
In addition, you will find discount coupons in the Buy / Sell / Hire section. We appreciate that this forum always provides fresh information about hot niche events, where everyone can get to know the giants of affiliate marketing. In addition, the "Off-Topic" section is full of user tips about travel, finances, and other areas that may be of interest to you.
STM is not only a friendly community of affiliates, but also an indispensable tool for daily conquering business peaks.
In order to make the list of top affiliate sites wider, we want to tell you about Warrior Forum! This forum has several sections where you can chat and get insights. Some companies use it as an additional platform for business promotion, since the platform involves placing paid banner ads. Among other things, you can promote your business through e-mail mailing lists, as the forum provides a list of mailboxes for its users.
Right next to the aforementioned Warrior Forum, one can find Affplaybook. This is not only an info platform for reading cases and searching for insights. Media buyers appreciate Affplaybook for the ability to create their own landing pages by using built-in SEO tools. As a tracking service, AdsBridge is aware of the benefits of this tool. That's why they have a landing page editor and a library of ready-made templates on their platform.
Conclusion The list we shared is not complete. We have only told you about the top 5 forums for affiliate marketing. It took off from there. Follow the news and learn about new products in the world of affiliate marketing!