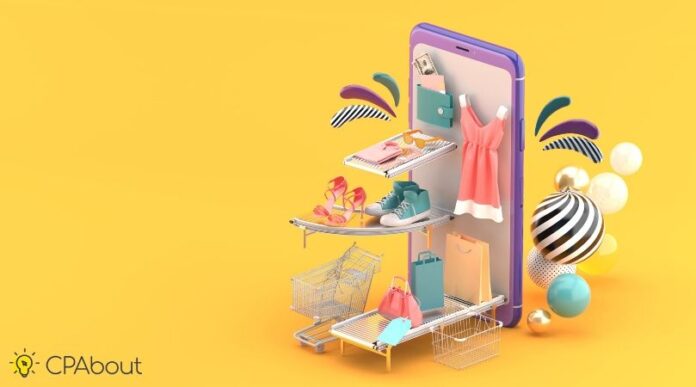 Online trading is developing every year, and shopping in online stores has already become a daily activity, especially in quarantined conditions. The main priority is to meet the customer's needs as much as possible.
According to the forecasts, e-commerce sales will reach almost $4.5 billion by the end of this year and will continue to increase at a steady pace. Therefore, to keep up with the topic and keep up with the main trends, we have made a list of tools and recommendations for you that would help attract customers and increase traffic volumes.
Affordable smartphones have become one of the main drivers of online business growth, as mobile devices take the main share of Internet traffic. Although if we take the CIS countries, computers still predominate in the majority of transactions (61%). In second place are smartphones (35%), while only 4% is taken by tablets. In general, it is important not to forget about adapting landing pages to different devices.
Selling products in social networks
At the moment, this is one of the most popular trends in shopping. Brands using popular social networks to create an additional platform for sales, where they can use: the influence of bloggers, the trust of the audience due to positive reviews, and a beautiful image of their brand. Moreover, now social networks have all the necessary tools for displaying products and making subsequent purchases.
Facebook, Instagram, and Pinterest are visited by more than 3 billion users every month. They can easily make purchases directly in the apps after viewing business content using the "Buy" or "Checkout" button, which certainly affects all e-Commerce.
According to the PayPal payment system, 11% of consumers used not only online stores but social platforms that can already become competitors to the world-famous marketplace this year.
Free and fast delivery
Free and fast delivery also plays a major role when making a purchase. Most users will prefer above all the loyalty of the store (bonuses). It is necessary to optimize logistics in such a way as to meet all the needs of the client.
Develop the fastest possible method of delivery, consider all possible options for returning both the product and funds and, of course, encourage your buyer with a pleasant bonus, i.e. free delivery.
Shopping with a smartphone
Now mobile shopping is worth special attention, because with the help of optimized applications, we do not just make purchases of goods, but compare prices, search for the right model, and evaluate the quality of the product in detail.
During purchases, users have already learned to trust the security of applications. Payments from smartphones using the proven Google Pay and Apple Wallet support all kinds of payment methods, which makes the purchase process much easier.
As a result, this year mobile commerce will definitely overtake the desktop. And by the end of 2021, 73% of all purchases in online stores will be made from mobile devices. Therefore, you need to work hard on the mobile version of your online store and make purchases more accessible to the entire audience.
Approach to each customer
This tool is considered a must-have for any application. What could be better than when the client receives recommendations based on their needs? Now users have learned to appreciate the personalized approach of each store, which is created thanks to the processed search history, location, or data about previous purchases.
Increase your conversions with personalization, and build customer trust with discounts, promo codes, and useful video content. Do not even doubt that such loyalty will bring only advantages.
Augmented reality (AR/VR)
This technology is already popular with many users of online shopping apps. After all, customers will be able to assess in real life how a particular purchase will look in the interior and on the user, and this solves the problem of almost all online stores.
Augmented reality has influenced users so much that 71% are willing to make purchases of products more often if they have the opportunity to try something on before paying, as it is not always possible to understand whether the item will fit you or not.
Conclusion
Follow the trends and offer customers the most favorable conditions during the purchase process. Adapt to the needs of your audience and be competitive in the online commerce market, and don't forget about innovation. Good luck!