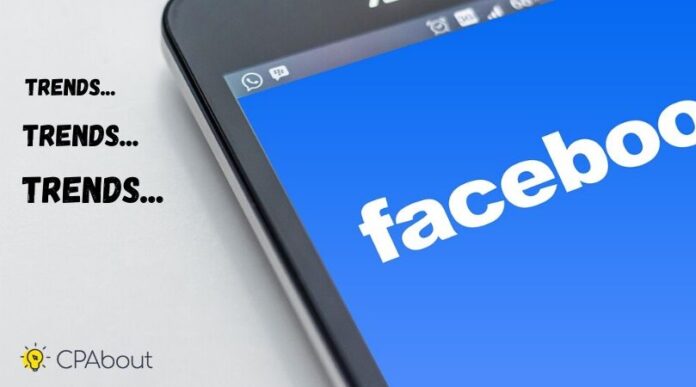 When you are trying to get most out of the traffic from social networks, and you just don't have enough time and budgets to keep track of all the trends, you need to be able to highlight the basic things and anticipate the direction in the development of social networks at the same time.
Facebook has been the most popular social network for many years in a row, which means that the chances of getting good traffic volumes are higher than ever with proper promotion methods.
How to get better results on Facebook? What do you need to learn first (techniques and approaches in advertising)?
Why promotion in Facebook is important?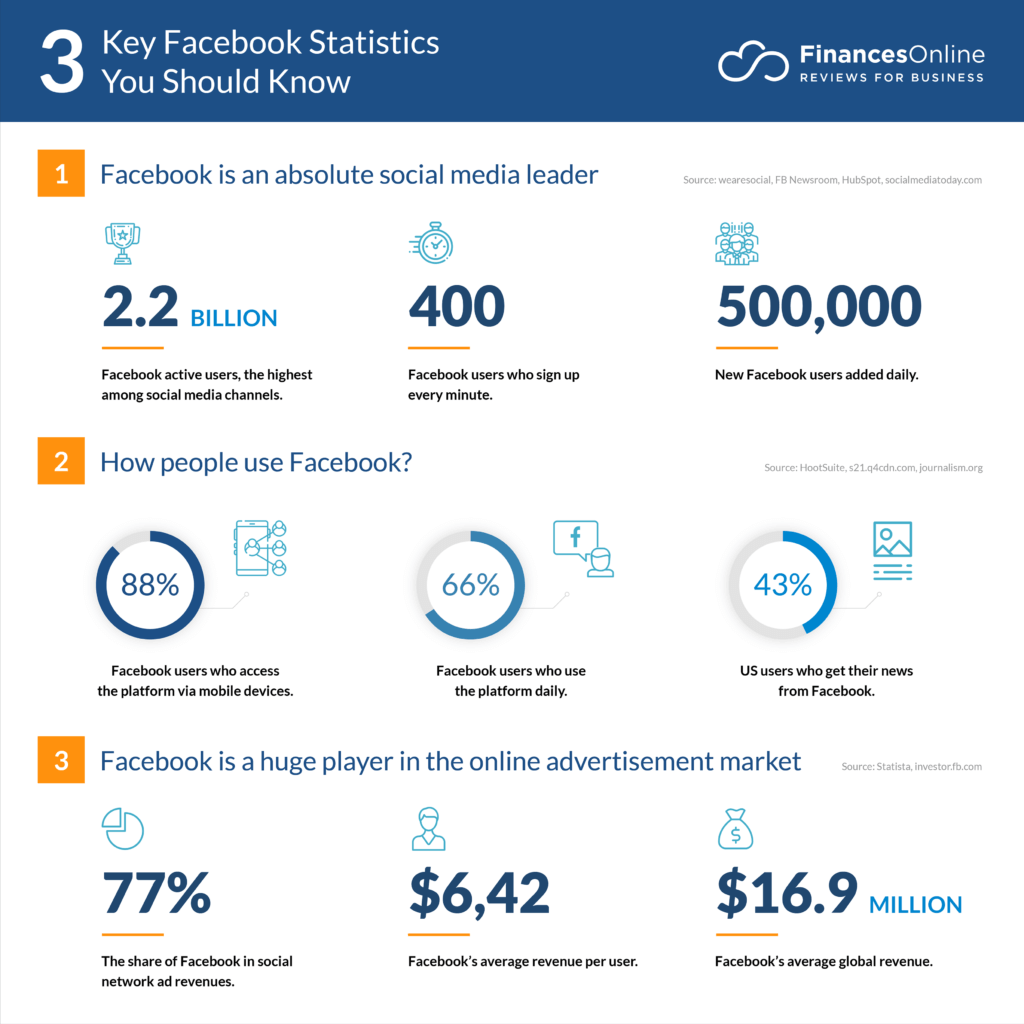 Facebook is the most popular social network in 2020. This is confirmed by several facts and statistics:
FB has more than 2.2 billion active users (the highest figure among other social networks).
66% of users open the platform daily.
88% prefer a mobile app instead of a PC.
on average, FB receives $6.42 from each user.
Current Facebook tools to be used now
According to analysts who constantly monitor which tools are gaining maximum feedback from users, the most popular ones are the following:
1. Videos
The native presentation of information is perceived by the user much better. The algorithms of social networks immediately adjust to this factor and display video content at the top. But today, to attract the attention of users, you will have to try different feeds, genres, or add different effects.
2. Influence marketing
The influence of bloggers has become a huge industry with rapidly growing revenues. Micro-influencers are bloggers with a small but very active audience. Their profiles in social networks are not overloaded with advertising, and therefore the level of trust is much higher. The focus of the entire audience is still on niche areas and native content.
3. Interactive format
An interactive approach and gamification will help to diversify the monotonous scrolling and attract users to perform the required action. Try experimenting with stories. companies use them to launch branded stickers, custom AR masks, games, quizzes, and create questionnaires.
4. Likes
The current goal of social networks is to encourage users to communicate personally, interact, and objectively evaluate content. This is because authors continue to pursue passive metrics instead of focusing on content. Although the main indicator of the success of posts this year was the discussion in the comments, which in the future will justify the main goal of marketers – the creation of an active community of like-minded people.
5. Stories
Disappearing content has already won the hearts of many users and even became more popular than the posts in the feed. The level of demand continues to grow along with the audience, which reached more than 100 million people over the year. At the same time, other services are also being tested.
6. Content
The leading principles of social networks and their content are naturalness and sincerity, which can be expressed both in texts and photos/videos. Brands have become more likely to raise social issues, advertising involves people of ordinary appearance, and customers become the voice of companies. Try to make the content useful and short, because time is the most valuable resource.
The main factors that affect the ROI indicator on Facebook:
Targeting is the most important factor. What audience do you distribute your ads to? Existing customers, website visitors, or strangers?
Triggers: How well do you attract customers to your product? Is your brand trusted?
Funnel: Focus on a long-term approach to sales, since not everyone is ready to buy here and now. Do not put off working with your audience in a distant box. When you gain some trust, you will be able to make sales.
Conclusion
Users of social networks are becoming more and more fastidious in their choice of content. Every day, and every year it becomes more and more difficult to please them. Try to focus on human values and emotions, and new content consumption formats will help you attract the maximum attention of your audience.
It is not always necessary to focus only on trends, because no one can guarantee that it will work specifically for you. Test and choose tools for your product!