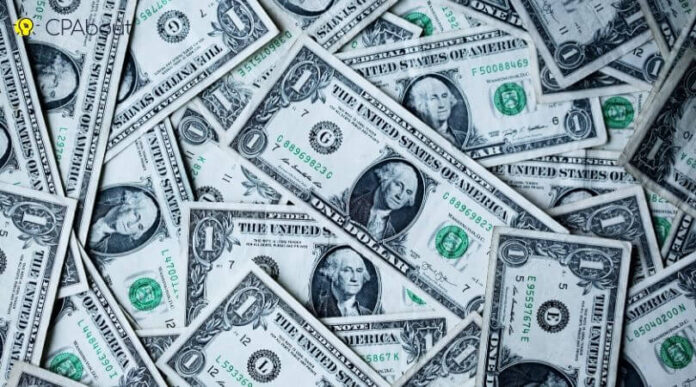 Let's imagine that you have finally earned your first money in the field of arbitration and plan to get your income. Now you need to understand the benefits of all payment systems. Today we will look at each withdrawal option in detail and examine the popular payment systems presented in the world of affiliate marketing.
Webmoney
This is one of the most popular electronic payment systems, as it contains all possible withdrawal methods. Different abbreviations are used to represent various currencies, e.g., WMZ – US Dollar; WME – Euro; WMR – Russian ruble.
Keep in mind that the mandatory registration with a photocopy of your passport is the main requirement of the service. After that, you need to install an electronic wallet. You can exchange money using online exchanges or the official Webmoney exchange at a more favorable rate (however, it takes several days).
Features:
● Secure deposit and withdrawal of funds in the system.
● Payment for goods and money transfers for services in various currencies.
● WebMoney Keeper storage allows you to track all accounts in one place.
● The transaction fee is $0.8.
PayPal
This is the world-famous payment system that allows you to make purchases online, transfer money between accounts, and withdraw money from various websites to a bank account.
PayPal is available in more than 200 countries with several different levels of services. At the moment, the "Send only" payment model only allows you to spend money from your PayPal account, but not receive it, and it works in 96 countries. All countries (except the United States) have quite large fees, which is not profitable for using the card.
Advantages:
● Simple functionality.
● PayPal can also be used to send funds to someone (if you know the recipient's email address and they are registered in this system).
● You can also link the system to the advertising account in Facebook and pay for traffic.
Paxum
Many experts in the field of affiliate marketing choose Paxum for their financial operations. The registration procedure is quite easy and fast, thanks to the Russian interface and a different selection of accounts:
Personal (private)
Corporate (business)
Without verification (anonymous)
The daily limit for withdrawing cash from ATMs using the Paxum card is $5.000.
Key benefits:
Fast transactions and internal transfers.
Free card registration and delivery.
Ability to send funds to any VISA or MASTERCARD card.
Relatively low fees for services.
High-quality support service.
Overview of payment systems used by CPA networks
Min. payment
Payments
Frequency of the payments
ClickDealer
$500
Webmoney
Bank Transfer/PayPal
NET 15
Lucky.Online
1 RUB
Webmoney/Bank Transfer
on demand
Shakes
$50
Yandex.Money/Webmoney/Qiwi/MasterCard
Twice a week
MonetizeIt
$80
Webmoney/PayPal/Webmoney/Wire/Paxum/
BTC/Capitalist
NET 7, 15, 30
Leadbit
$30
Yandex.Money/Webmoney/Qiwi/PayPal
Twice a week
LosPollos
$100
Webmoney/MasterCard
NET 7
Adverten
$100
Wmz/Paxum/ePayments/Perfect Money/PayPal
NET 7
TopOffers &
ProfitSocial
$500
Paxum/Bitcoin
NET 15
Advidi
$500
Wire/PayPal/Paxum/Payoneer
NET 30